October 20, 2017 9:00am – 12:30pm
Pay at time of registration using Paypal or credit card. If you choose to pay with cash or personal check, payment must be submitted at least 24 hours in advance. If you register less than 24 hours in advance of the CEU day, there will be an increase of $5 per session.
9:00am – 12:30pm
Offering a total of 3.5 Contact Hours of Continuing Education including 2.0 Hours of Ethics Training
Live or Webinar
Per Session Cost: $15 (Staff rate: $5) 
9:00am - 10:30am
Session 1: "Understanding and Healing Shame" presented by Marci Blackshear, LCSW
Abstract:
Brene Brown defines shame as an "intensely painful feeling or experience of believing we are
flawed and therefore unworthy of acceptance or belonging." This is a universal experience
and is 
associated with depression, anxiety, eating disorders, addiction and violence. Based on
years 
of 
research, Dr. Brown has discovered how we can practice resiliency when we are faced
with
this 
excruciating feeling and how we can move through the experience of shame without creating 
further suffering.
Learning Objectives:
1. Identify cultural influence on both men and women.
2. Recognize shame in ourselves and the use Shame Screens.
3. Define resilience and practice empathy.
4. Learn authenticity and wholehearted living.
10:30am - 12:30pm 
Session 2: "Mood Swings: Is It Really Bipolar Disorder" presented by Todd Clements, MD
Abstract:
The prevalence of diagnosing bipolar disorder has dramatically risen in the last 15 years—
especially in 
adolescents and young adults! Is this accurate? Or is it being over diagnosed
today? 
How do 
you know if it's 
really bipolar disorder, or something else? We discover how
new cutting 
edge technologies are helping us in 
the diagnosis and treatment? We also examine the evidence of what therapies are the best in managing b
ipolar disorder today.
Learning Objectives:
1. Examine the criteria for diagnosing the different types of disorders found in the Bipolar Disorders section of the DSM.
2. Review the current prevalence of bipolar disorder and what accounts for the changes in recent years.
3. Discover what new technologies and testing formats are being used in diagnosing and treating bipolar disorder.
4. Learn what psychotherapies are best in managing bipolar disorder today.

Families, Inc. refund policy:
-24-hour notice of cancellation before the start of the event, will be refunded the entire amount minus a $5 service charge.
-Giving less than a 24-hour notice before the start of the event, will be eligible for a 50% refund.
-Failure to attend, giving no notice of cancellation, will not be eligible for a refund.

Families, Inc. Counseling Services has been approved by the National Board of Certified Counselors (NBCC) as an Approved Continuing Education Provider, ACEP No. 6221.Programs that do not qualify for NBCC credit are clearly identified. Families, Inc. Counseling Services is solely responsiblie for all aspects of the programs.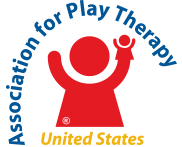 Families, Inc. Counseling Services is recognized as an approved provider of continuing education in play therapy. Courses presented by Families, Inc. Counseling Services advertised as play therapy courses have been deemed by the Quality Assurance Department to meet all Association of Play Therapy continuing education requirements contained within the Approved Provider Guide.