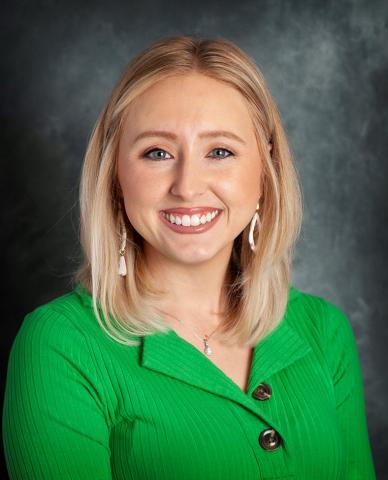 Destiny McGee, LCSW has been named Jonesboro School-Based Clinical Supervisor!
Destiny McGee joined Families, Inc. as Jonesboro School-Based Clinical Supervisor in September 2022. McGee is a Licensed Certified Social Worker and she joined us after five years with Mid-South Health Systems, Arisa Health.  While there she served as the Children's Clinic Coordinator and managed the Therapeutic Foster Care Program. Additionally she has served as an Adjunct Professor to the Social Work Department at Arkansas State University. 
McGee graduated from Arkansas Tech University with a Bachelor of Arts in Rehabilitation Science and a Master of Social Work from the University of Arkansas Little Rock.
Over the years, McGee has been recognized as the National Association of Social Work of Arkansas Master of Social Work Student of the Year, supervised a Field Service Award recipient, and received the A-State Field Supervisor of the Year.  While at UALR she traveled to China with Adoption World Ministries to provide social work expertise to an orphanage.
Married and a mother of two, McGee also has a therapy dog by the name of Blueberry which she will incorporate in her role as Jonesboro School Based Clinical Supervisor. She will oversee staff that currently serves Bay, Brookland, Harrisburg, Nettleton and Riverside school districts and liaison with the school administrations.
Welcome Destiny!