Families, Inc. of Arkansas and all of its facilities, doing business as Families, Inc. Counseling Services, are accredited by The Joint Commission. Such accreditation means our organization complies with the highest national standards of safety and quality of care and is committed to continually improving patient care.
Quality Assurance Statement
Our Purpose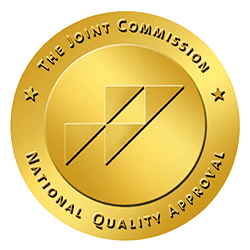 The Quality Assurance Department of Families, Inc. is committed to providing a service delivery system that improves efficiency, client satisfaction and positive treatment outcomes. To this end, the Quality Assurance department will strive to:
Ensure an accessible, healthy and safe environment for all clients and staff.
Ensure that persons served are active participants in the planning, prioritization and ongoing evaluation of their services.
Ensure that services are delivered in a manner sensitive to each person's cultural orientation, social preferences, spiritual beliefs, sexual preferences, gender, age and disability.
Maximize opportunities for clients to gain access to the most appropriate programs and services.
Measure service satisfaction, effectiveness and efficiency and to implement changes as a result of feedback.
Promote continuous compliance with all reimbursement sources and regulatory entities such as The Joint Commission and the Division of Provider Services and Quality Assurance.
Filing a Formal Complaint
Should you become dissatisfied with the services you have received at Families, Inc. please call the clinical supervisor at the location nearest you. To locate that number, visit the Locations section of our website. If you remain dissatisfied, please contact our Grievance Officer:
Amber Gonzales, LPC, Director of Quality Assurance
1815 Pleasant Grove Road
Jonesboro, AR 72405
Phone: 870.933.6886
Fax: 870.933.9395
Email: agonzales@familiesinc.net.
You may also contact Arkansas Medicaid at 1.888.987.1200 (please have your Medicaid card available) or The Joint Commission at complaint@jointcommission.org or by telephone at 1.800.994.6610.
You may send a written complaint to the U.S. Department of Health and Human Services Office of Civil Rights at https://www.hhs.gov/civil-rights/filing-a-complaint/index.html. Please contact Jason Turner at the address above if you need assistance filing your complaint.
Under no circumstances will you be penalized or retaliated against for filing a complaint.