Welcome October Therapists to the Family!
Posted on Thursday, October 24, 2019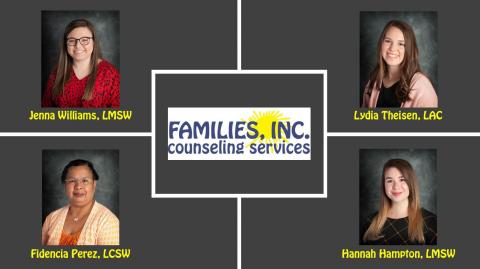 We are happy to welcome our October newly hired therapists to the family!
Jenna Williams, LMSW, Hannah Hampton, LMSW, and Fidencia Perez, LCSW are all therapists who graduated from Arkansas State University where they received their Masters in Social Work. Lydia Theisen, LAC is a therapist who graduated from Harding University where she received her Masters in Clinical Mental Health Counseling. Fidencia is certified as a translator in English and Spanish. 
We are glad to have them on board! All four therapists will be working out of our Jonesboro clinic.