The Paragould Outpatient Clinic opened in the spring of 2001.
Services provided include mental health paraprofessional intervention, psychological testing, psychiatric evaluation and medication management, screening and assessment, play therapy, school-based services and education and training for mental health providers. Such services are provided for individuals and groups as well as marital and family counseling for children, adolescents and adults.
Psychiatrist Dr. Todd Clements and APNs Leslee Lowe and Dr. Mallory Broadaway serve the Paragould clinic.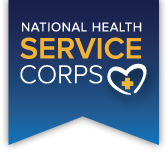 The Paragould clinic is recognized as an approved site through the National Health Services Corps. (NHSC).  This means two very important things. First, clients who are seeking services but do not have insurance can apply for our Sliding Fee Scale to access services.  Second, professionals who are able to practice independently (LCSW, LPC and MD) can apply through the NHSC website to have their student loans repaid in exchange for working at our Paragould clinic.