The corporate/clinical location for Families, Inc. opened August 2010. Just off of Highway 49 North on Pleasant Grove Road, we are between Arkansas State University and the new NEA Baptist Hospital.
Services provided include qualified behavioral health provider intervention, psychological testing, psychiatric evaluation and medication management, screening and assessment, play therapy, school-based services and education and training for mental health providers. Such services are provided for individuals and groups as well as marital and family counseling for children, adolescents and adults.  
Psychological evaluations utilize standardized psychological and psycho-educational test instruments to assist in the diagnostic process, which leads to subsequent treatment recommendations. They are conducted by licensed psychologists and psychological examiners. This service may be requested by schools, courts, other mental health agencies, primary care physicians and treatment team members.
Our psychologists and psychological examiners have extensive experience diagnosing a variety of conditions. They work with both children and adults across the state. In addition, we have psychological examiners to serve clients in our Jacksonville, Osceola and Searcy offices.
Ashley Head, APRN via telemedicine and Medical Director John Burnett, MD, Elmo Diaz, MD, Brandi Hankins, MD, Pawel Kurylo, MD, Mallory Broadaway, APRN, DNP, and Dustin Timmons, APRN, onsite, serve the Jonesboro clinic.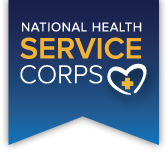 The Bay School District and the Valley View School District is recognized as an approved site through the National Health Services Corps. (NHSC).  This means two very important things. First, clients who are seeking services but do not have insurance can apply for our Sliding Fee Scale to access services.  Second, professionals who are able to practice independently (APRN, LCSW, LPC and MD) can apply through the NHSC website to have their student loans repaid in exchange for working at this site.